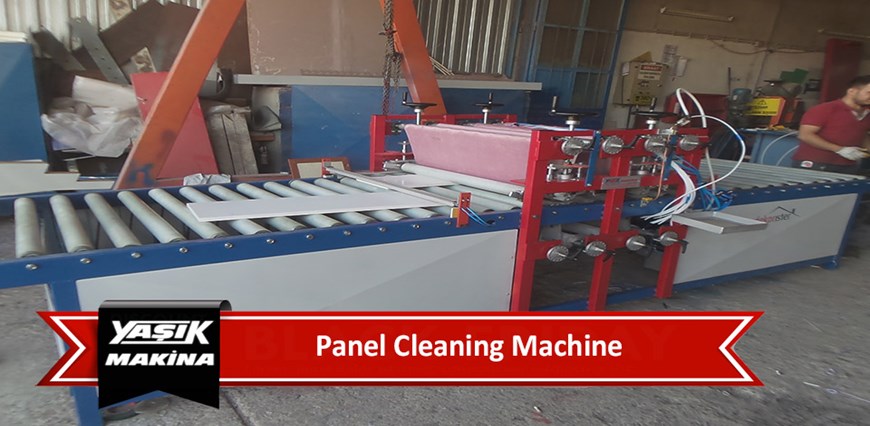 Panel Cleaning Machine
The design of the machine will be done in accordance with your location.
Max Working width: 800mm - 4000mm can be changed
Brush System: Dual brush cleaning system design
UPPER Brush setting: Mechanical adjustment with precision linear roller bearings, up and down movement automatically up and down with the help of the push-button can be fine-tuned by the number of digits when down.
Solvent system: made of special material and 8 solvent spray nozzles automatically spray the solvent through the sensors as the nozzle passes. By means of compressed air and special nozzle design, vacuum is generated and spraying solvent.
Brush cleaning: Brush cleaning system, with dust suction channel (at the same time when brush is rotating, it pours the dust that accumulates on the brush onto the dust suction channel)
Electric panel: Photocell switch and manually controlled power panel
Product Photos