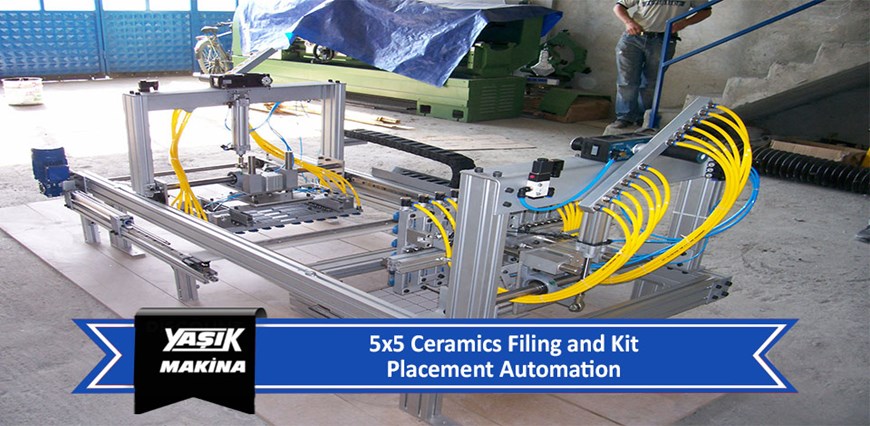 5x5 Ceramics Filing and Kit Placement Automation
Technical description
• 5x5 ceramics coming from the furnace band of the materials to be filigreed are automatically placed on the tape to place the molds to be filed.
• According to the student, a complex filing tape system is produced.
NOTE: manufacture is also made in size and design according to your request. Please contact for this.