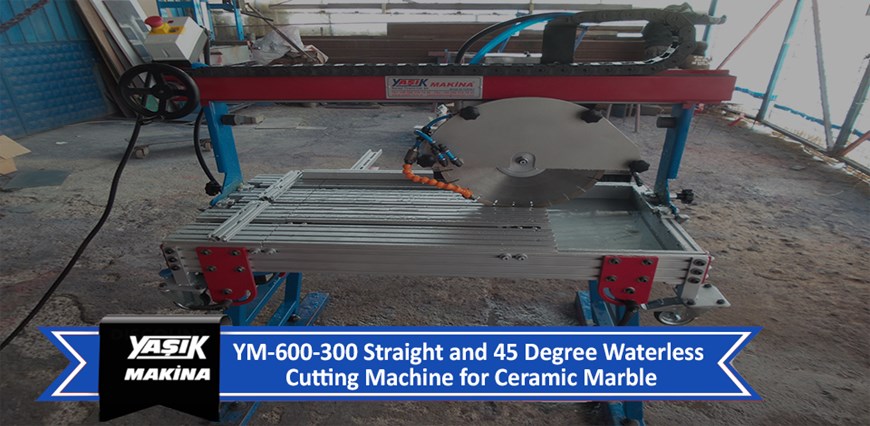 YM-600-300 Straight and 45 Degree Waterless Cutting Machine for Ceramic Marble
Technical specifications
Machine Type: YM-600-230
Straight cut length: 600mm
Flat cutting Thickness: 45mm
45 ° Angle cut length: 600mm
45 ° Angled cutting Thickness: 20mm
Cutting Motor Power: 1.1Kw / 220VOLT
Cutting Engine Speed: 2800rpm / minute
Water Pump: 0,37 Kw / 220volt
Cutting Progress: Manual handset adjustment according to material hardness and thickness
Longer cutter life with 4 point diamond cutting disc cooling system
Water Consumption: Water Consumption from Closed Circuit Operation can be ignored.
Precise and free running for a very long time because the car is hardened by induction of the rail
Cutting disc diameter 230mm Core diameter 25.4mm Diamond disc cutter.
45 ° angled cutting
Easily adjustable material restraint for continuous cutting of cut pieces
Foldable long legs
Motor protection switch to prevent engine burning
Diameter230mmx25.4mm granite ceramic diamond cutting disc is available.
Aluminum strong and light chassis
Easy transport thanks to small wheels
Service and spare parts services.