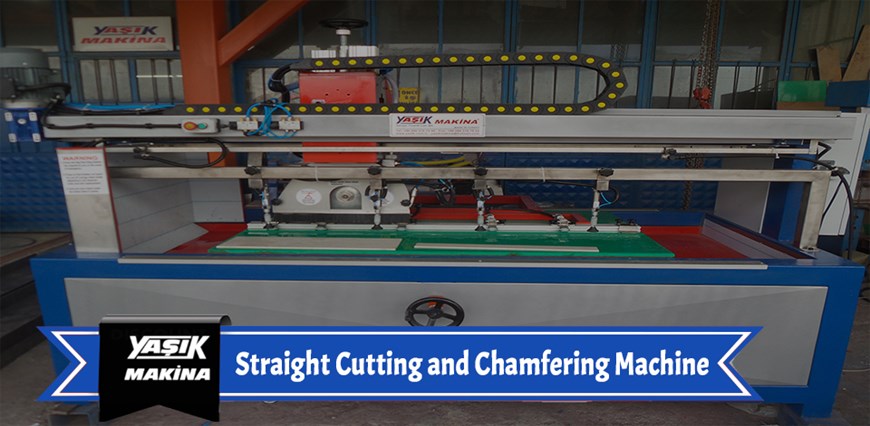 Straight Cutting and Chamfering Machine
Technical specifications
Knife feed Reduction gear: 0,55Kw
Cutting Motor Power: 7,5 Kw
Water Pump: 0,5 Kw
Cutting Advancement: Adjustment to Material Hardness min: 1 m / d, max: 2 m / d
Water Consumption: Water Consumption from Closed Circuit Operation can be ignored.
Cutting knife carriage sleds Linear tilting system.
Cutting blade diameter 300 Diamond blade.
45 ° chamfering (single or double sided)
The restraint system of the material size cut-off is with trapezoidal screwing motion.
4 pneumatic pistons at the front and 2 pneumatic pistols at the front.
PLC controlled panel
Service and spare parts services.