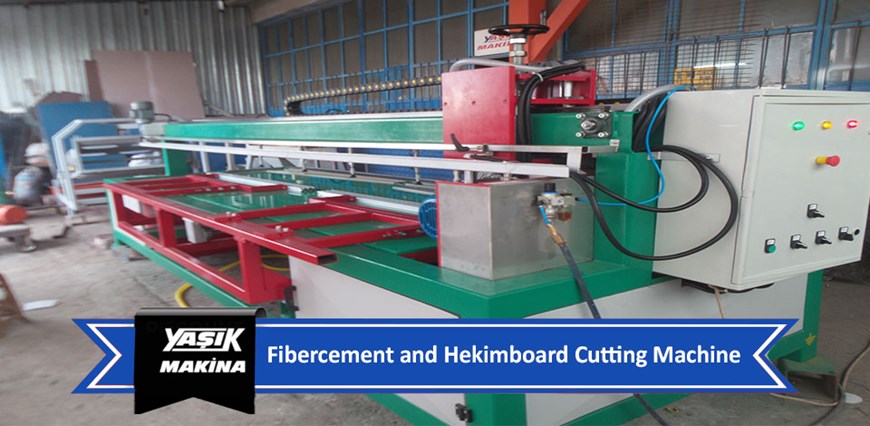 Fibercement and Hekimboard Cutting Machine
Knife feed Reduction gear: 1.5Kw (speed adjustable)
Cutting Motor Power: 7.5 Kw 380volt
Water Pump: 0,75 Kw
cutting height:: 330cm
Cutting table dimensions: 330cmx125cm
Cutting thickness: 70mm
Cutting Advance: Adjustment to Material Hardness speed setting with inverter
max: 10 m / d
Side adjustment: Adjustable from 0mm to 600mm.
Precise part restraint system
Water Consumption: Water Consumption from Closed Circuit Operation can be ignored.
Cutting knife carriage sleds Linear tilt system.
Cutting blade diameter 300mm Diamond blade.
Commodity size cutting restraint system with linear bearing tilting
product holding pneumatic pistons.
Panel with driver control
Service and spare parts services.
Product Photos