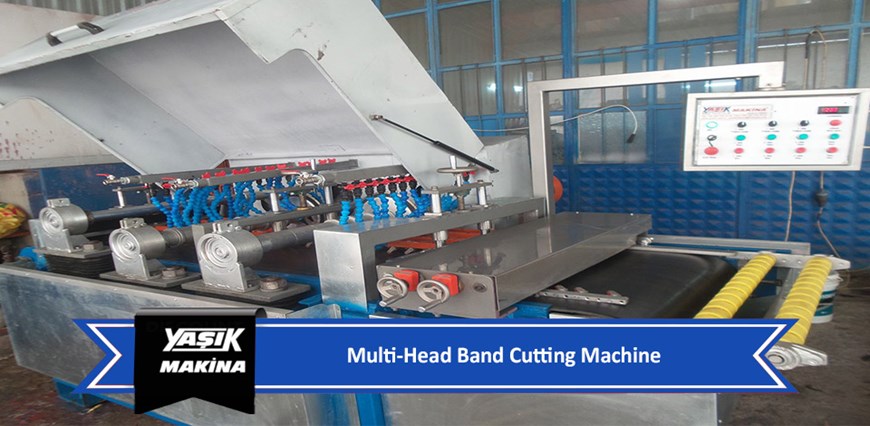 Multi-Head Band Cutting Machine
Technical specifications
Cutting width: ranging from 600 mm to 1200 mm
Number of Heads: 1-2 or 3 heads vary according to the student.
Number of removable disks max: 30
Diamond disc diameter: 300mm
Machine dimensions: 4600mm X 2200mm X 2000mm (varies according to the number of heads)
Band Thickness: 13 mm special vacuum tape
Control system: Electric panel with all power control circuit
Tape Progress: To adjust the tape speed according to the material hardness and cutter blade, the inverter speed setting
min: 0.3 m / min
max: 4.9 m / d
To ensure the smoothness of the table at the bottom of the band, it will be processed in a single milling machine. (most manufacturers do not do this.
Easily adjustable with side-restrained system
Adjustment system with separate motors on up to 3 heads on induction chrome plated miller with linear bearings.
In order to get the difference that can occur between the blades, the cutting heads will be set back and forth fine adjustment system. To bring the blades precisely to the same level
Printable adjustable strong material printing system.
Openable chrome protection system for blade systems.
There is a back and forth precision alignment system to precisely adjust the blade alignment of the 3 heads