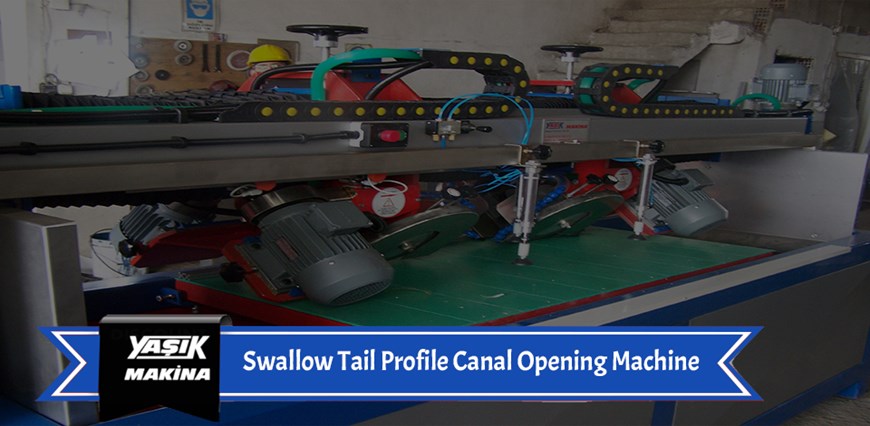 Swallow Tail Profile Canal Opening Machine
Explanation
Invisible System clip opening machine (4 cutting blades open 4 channels at the same time, therefore the capacity is very high).
Technical specifications
Machine Length: 3500 mm.
Machine Eni: 1200 mm
Machine height: 1700 mm
the feed-forward cutting speed can be adjusted.
Wet Cutting: Closed system minimum water consumption
Capacity: max: 50-55 pcs / h (exterior cladding)
Cutting Dimensions: 60x60 cm 80x80cm, 60x120 cm 90x135cm and all intermediate dimensions can be adjusted.
Cutting Knife Diameter: 300 mm (with diamond tip)
Material handling: Pneumatic system
Total Engine Power: 7 kW
Note: The banded system can be made in production if requested.
Note: USEFUL MODEL PATENT LIFE MACHINE'S FIND.